We understand your challenges

Running a manufacturing, distribution or wholesale business means juggling ongoing challenges:
Our Solutions

Meeting your challenges head-on and creating new opportunities is what we love about entrepreneurs!
We love being your 'behind the scenes' support to get things done. Whether you need financial reporting and tax services to meet compliance requirements, or are looking for more help with the monthly tasks and guidance on long-term strategies, we have solutions to fit your needs.
Tackling the compliance work is the first step.
We'll take care of your 'must-haves' – whether it's performing an audit or review of your financial statements if needed by your lender, preparation of your corporate and personal tax returns, or auditing your 401k plan.
Financial tools to keep you on track.
Accurate monthly financials to know exactly where you're at and where you're headed. PPP loan forgiveness application guidance & preparation. Cash flow analysis & forecasting. Tax planning to take advantage of all allowable deductions and you know what to expect.
On-demand advice and strategies to help achieve your goals.
Working towards that next big growth step, or possibly thinking about retiring? Get quarterly or monthly meetings to review your financial data and have discussions around it to help you make quicker, more informed decisions.
Get the most from your monthly numbers.
Whether you need your bookkeeping reconciled, help recording entries, accounting records cleaned-up, paying bills or CFO advisory services such as: forecasting, budgeting, and planning. We collaborate with your staff to provide the functionality of an entire accounting department.
Outsourced Accounting Services
What Our Clients are Saying

"Our LSL team knows us so well. I have confidence in their work. I have been with other firms and have experienced what happens when your CPA doesnt have a clue about what is going on with your company."
Mari ~ Cal Pac Sheet Metal, Inc.
"It is reassuring to me to work with them over our corporate taxes."
"LSL has a very responsive team that takes a practical approach to resolving issues."
Simon ~ Progressive Produce, LLC
"The person I work with the most is Candy Mako,,she is very prompt with all my needs. It is a joy to work with her….Sam is also a very dedicated person, when ever I need to have a question answered..she is right there with a response…."
Linda ~ B W & G World Metal, Inc.
"Yana and Keyur, keep up the great work!"
"Excellent service provided by Sam Graciano."
"Outstanding service by Yana Weaver, Adam Odom and Kiyomi Shiota."
Michael ~ Shamock Supply Company
"35 years of satisfaction!"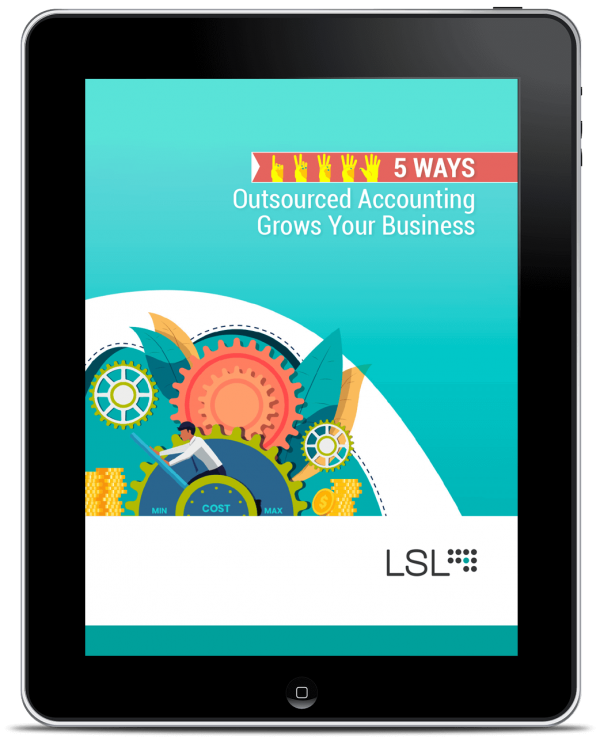 Get back to the joy of growing your business
Learn how outsourcing parts of your accounting can save you time and money, and free you up to work on the big ideas that make things happen.
Who We Work With

We support owners, CFOs and controllers of manufacturing, distribution & wholesale companies in meeting tax and reporting requirements and taking advantage of growth opportunities. Some of the industries we work with include:
Meet Your Team

With over 80+ years with combined experience and knowledge in the manufacturing, distribution and wholesale industries, our team is dedicated to working with you on a wide range of challenges and opportunities.
Be In Control Of Your Numbers

Know your compliance requirements are in the right hands. Get timely advice and strategies to help you stay ahead of your competition.