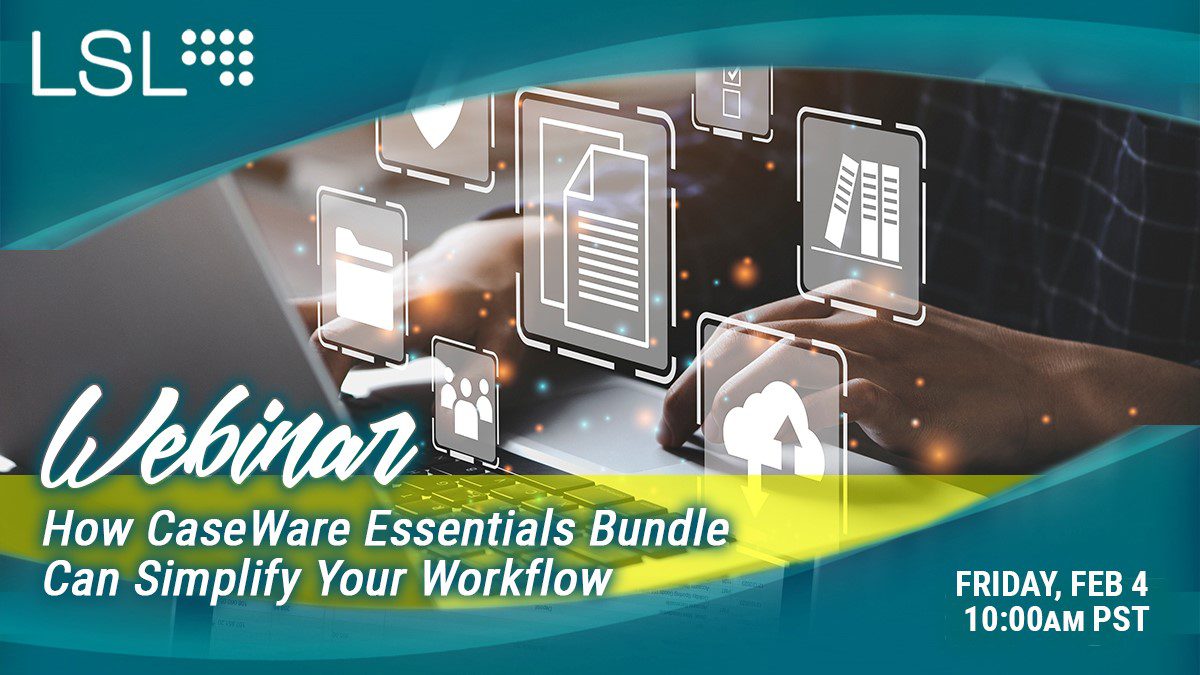 How the CaseWare Essentials Bundle Can Simplify Your Workflow
Friday, February 4, 2022 | 10:00 AM PST
Make 2022 the year to improve your CaseWare experience!
Your Working Papers are just the tip of the iceberg – there is so much more to CaseWare that can increase your efficiencies and improve your workflow.
Tap into the knowledge of CaseWare's former Head of Product for the U.S. market (who is now Senior Manager of Technology Consulting at LSL!) Daria Weiss, and LSL's Technology Consulting Partner, Gail Gray, CPA as they break down the new CaseWare Essentials bundle and the benefits of each component in the Cloud environment:
OnPoint Collaborate: collaboration with clients is streamlined as the collection and management of PBC information is seamlessly integrated into your working paper files.
CaseWare Connector: keep your supporting work papers in Word and Excel in sync with your data in Working Papers.
CaseWare Accomplish: manage the workflow of a single engagement or across your portfolio in an easy-to-use web interface.
All of this and more!
We'll also take questions through our live Q & A chat. Register now so you can hit ground running in 2022. If you are unable to attend the live session, register anyway and we'll send you the recording.