Is this you?

Our Solutions

Support from an entire team of accountants, for often less than what you would pay a full-time employee.
Whether you have an accounting department that needs help with improving efficiency, or you need more day-to-day accounting support, our outsourced Bookkeeper, Controller & CFO services are customized to meet you where you're at today, and plan for where you want to go.
Details, Details, Details!
Your LSL outsourced accountant will:
Clean up your data and enter financial information so it's accurate and up-to-date, and you know how much money you have any given time.
Track and enter income and expenses, so you'll know if you're making money.
Pay bills on time.
Create and send invoices so you get paid on time.
Track and handle payroll. If you already have a bookkeeper, we provide them support and guidance on best practices.
Your LSL outsourced controller will:
Create and review budget, cash projection and financial statements.
Manage and project your cash flow.
Get documents ready for loans.
Oversee all accounting functions (including bookkeeping).
Perform accurate and timely month-end and year-end closing.
Create and maintain accounting policies and procedures, including internal controls.
Stay connected with your bank on a routine basis.
Where are you now, and where are you going?
Your LSL outsourced CFO will:
Provide leadership and vision.
Use data from financials to project long-term financial goals.
Help guide you through a merger or acquisition.
Handle financing and banking relationships.
What level of outsourced accounting is right for you?
LSL Outsourced Accounting Packages
CFO
Controller
Accountant
Accounting Services
1099 preparation
Property Tax Return
Quarterly payroll tax returns
Monthly bookkeeping, account reconciliations and review of books, including adjusting where needed. This also includes proper classification of P&L by location
Review and possible clean-up of accounting from previous months
Discovery Session to Establish Baseline – go through your books for first time clients
Monthly review of financial statements with key performance indicators (KPI's), including profit and cash flow improvement strategies
Quarterly review of financial statements with key performance indicators, including profit and cash flow improvement strategies
Yearly Budgeting
Cash Flow projections
Technology integration and software reviews (Ex: Bill.com)
Training and supervision of current accounting staff
1/2 day Strategic planning session with owner and key managers with 90 day gameplan followups
2 day Strategic planning session with Corporate Office and GMs with 90 day game plan followups
Liason with bankers for capital needs
Taxes
Corporate Tax Returns
Tax planning for corporation and owners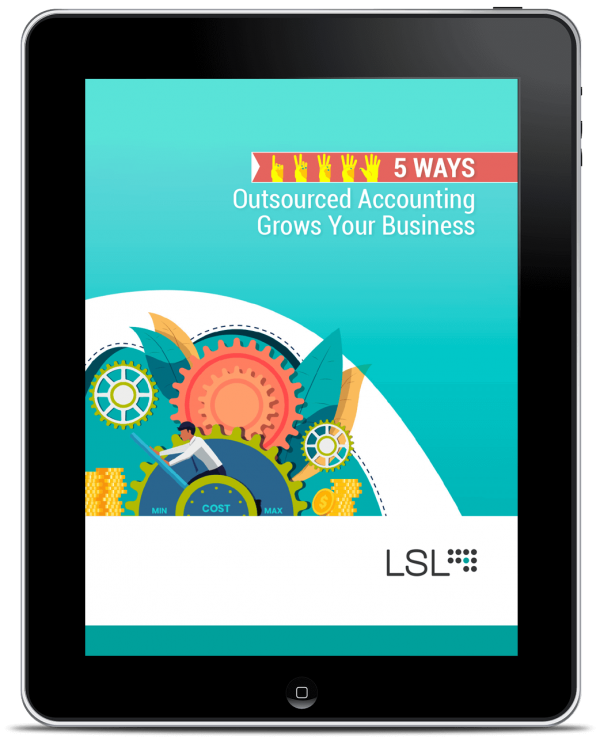 Get back to the joy of growing your business
Learn how outsourcing parts of your accounting can save you time and money, and free you up to work on the big ideas that make things happen.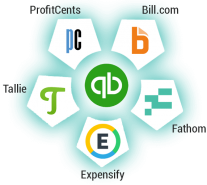 Using apps to get the most out of your QuickBooks Online
We use a variety of apps and software that integrate with Quickbooks Online to help you automate the time-consuming, mundane tasks, and give you meaningful insight into your business numbers.
No more spending time tracking down random receipts and pieces of paper. Keep them all in one place!
Approving & paying bills is easy and can be done from any device.
Benchmark yourself against others in your industry to see where you excel, and where you can improve.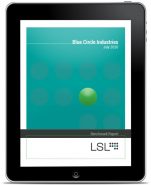 Helpful, Easy-to-Read Reports
We utilize Fathom to give you beautiful reports using charts and graphs showing where your business is, at any given time.
We'll also have quarterly meetings with you to go over these reports and help you make informed decisions based on that information.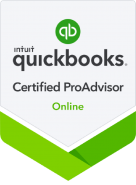 Get the most from your monthly numbers.
New to Quickbooks? Or, know your way around but would like some guidance on how to customize it to fit your needs?
Either way, we'll put together a customized training program just for you.
We'll also convert you from Quickbooks Desktop version to Quickbooks Online. You won't lose anything – we'll even move your history over!
Free yourself up to work on the big ideas that make things happen

Outsource as little or as much of your accounting to get you where you want to go.