Deadline: January 1, 2022

Accounting for operating leases (ASC 842) deadline is coming for private companies and non-profits. And while you might even be tempted to avoid lease accounting all together and have your CPA include a modification to their report on your financials, that's not a good idea.
Customized Solutions to Meet Your Needs

We love helping businesses and non-profits get ready for and meet the ASC 842 standards. Explore the solution that is the best fit for where you're at now.
Whether you need a little help or a lot, we've got you covered!
You're confident in your implementation plan, but just need a little help pushing through.
Your Lease Coach gets you…
Experts on call in case you have any questions or need help making tricky decisions
Technical or practical help on whatever tools you're using to deal with your leases
"Busy" work for you as you needed to help meet crucial deadlines
Extra training, plus CPE opportunities!
You need some more structure and help managing a complex implementation.
Your Lease Concierge gets you…
Everything you get from a Lease Coach, and more!
A detailed consultation and implementation plan to get you started
Formal training on the standards and optional software training
Guidance on lease data extraction and analysis
Data entry and review
Ongoing technical and accounting support for your project
Optional advanced approvals policy document creation
Optional disclosures and reporting creation
Optional automation tools to streamline your process
You need on-demand advice and strategies to help achieve your goals and plan for your future.
Your Lease Suite gets you…
Everything you get with a Lease Coach + Concierge (see above)
We help you pick the best software environment for you, and then set it up
Complete your implementation with us
Customization of the tools that will integrate with your systems for efficient automation
Support for your project's 'go-live' with formal training
All-in-one solution to accomplish your implementation goals
What You'll Get

Not only will you be compliant but have better insight into your lease expenses and improve overall systems & processes.
Our Process To Working With You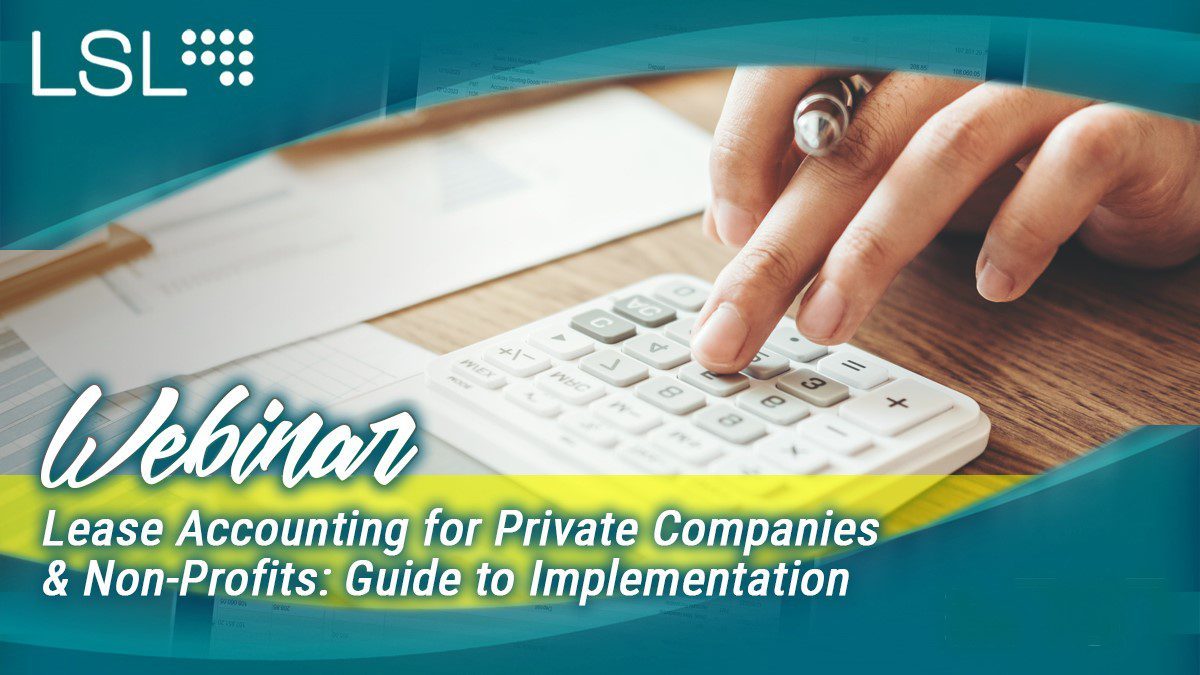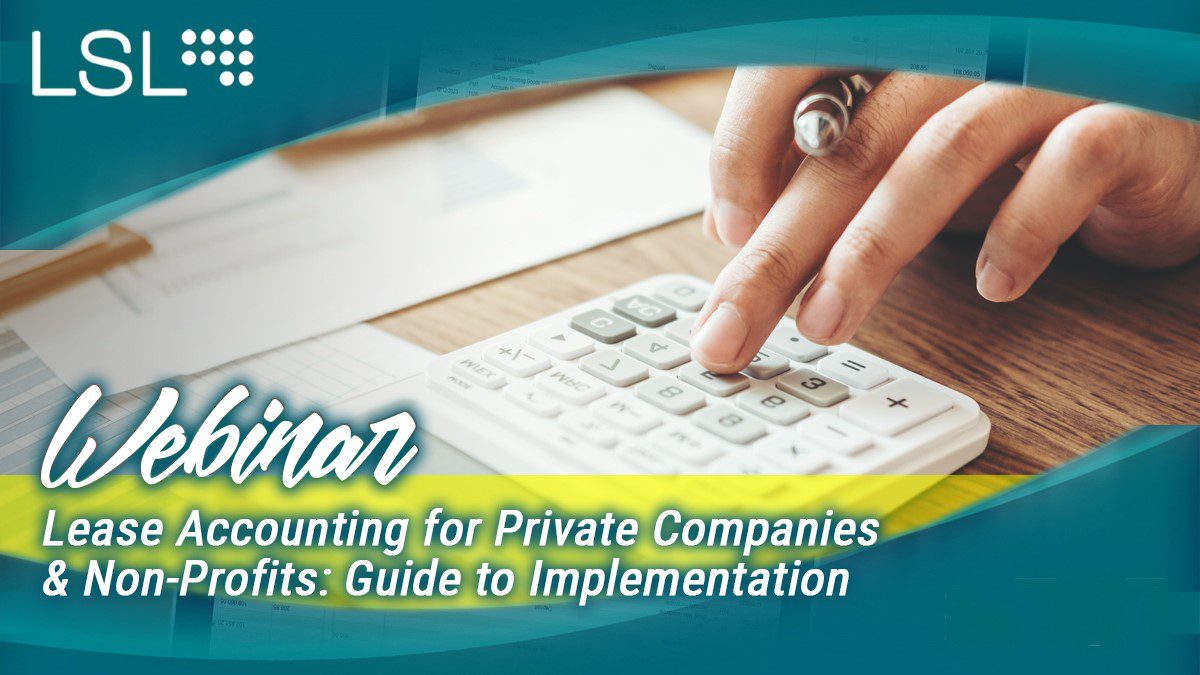 Webinar On-Demand

In case you missed it: access the 'Lease Accounting for Private Companies & Non-Profits: Guide to Implementation' on-demand webinar recording. LSL Partners, Mike Mangold, CPA and Gail Gray, CPA help you 'slay the dragon' of the new lease standard, ASC: 842, requiring private companies and non-profits to track and disclose their leased assets. They'll provide you an overview of the lease reporting requirements and how to start preparing to meet the deadline, including:
Defining qualified leases and determining lease term
Understanding your lease portfolio, digging through your data and finding pesky leases
Choosing how you want to handle the complex calculations that are required to be reported and monitored
Demonstrating how software technology can reduce time and risk to effectively comply
Are you a CPA?

We can assist you with preparing your clients' ASC 842: Lease Accounting reporting requirements, like finding operating leases "hiding" within business contracts.
ASC 842: Lease Accounting needs your attention ASAP

Finding financial and operating leases hidden within contracts in your company's files
takes time, but it is crucial.